2hours by Super Yakumo from Okayama
Approx 30min. To Matue from there. Aprrox 60min. To Izumo and Yonago At platform 0, you are heading to Hometome of Yokai.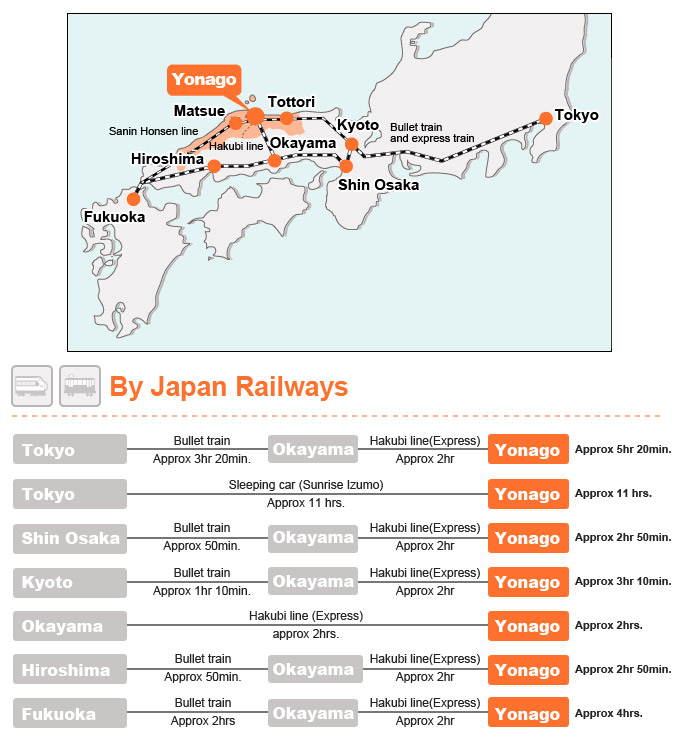 ---
Purchase seats

Japan Railways group official web/reservation
---
Contact

JR Yonago Station /Phone:0859-32-8167
Time table/Station map/Transit map/Useful info
JR Okayama Station /Phone:086-221-5547
Bullet train transit / Station map/Terminal map
JR Sakaiminato / Phone:0859-42-2851
Meet Kitaro "Yokai Town"