Unique beach with many lagoons look like bowls
Marine resort in front of Kaike Onsen.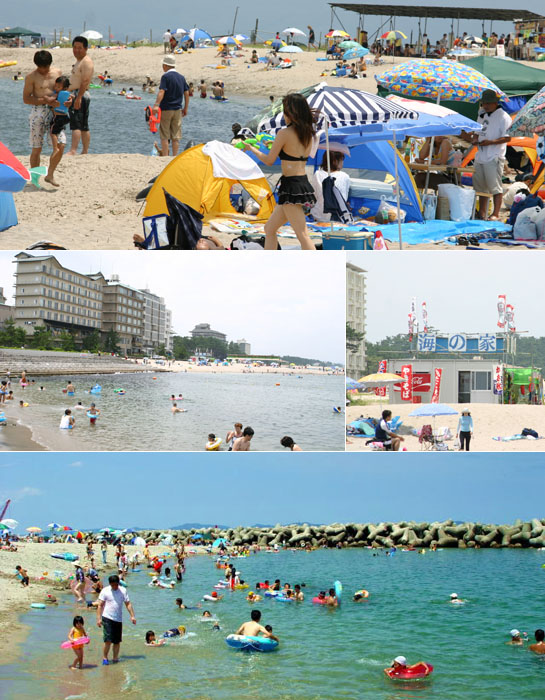 Kaike Onsen seaside resorts are located Yumigahama peninsula with white blue sand and coastlines in front of Kaike Onsen.
It was selected as top 88 best seaside resorts in Japan. The water quality is very favorable and suitable for swimming that many visitors enjoy here in summer.
The beautiful coastline shows several faces such as the melody of waves, sunrise from Daisen and sunset over mythology country Izumo, and the fishing vessel with brilliant flashing lights on the horizon.
Location
Kaike Onsen Yonago, Tottori
Phone
0859-34-2888(Kaike Onsen Ryokan Union)
Parking
Yes
Access
15 min. from JR Yonago Station by car
17 minutes to the Yonago visitor center from JR Yonago Station by Local bus line to Kaike Onsen
3 min. walk from Yonago Visitor center bus station.
WEB
Sanin Yonago Kaike Onsen Boasted Views