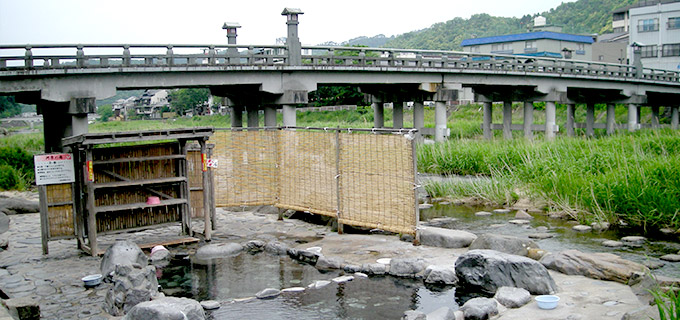 Radium content is the world's best. A quiet spa town known for remedy water.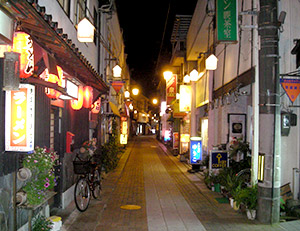 Hearing the river murmuring springs, Misasa Onsen is good for bathing, drinking, sucking hot springs. It is the water of remedy.
This famous spa town was visited by great writers from old times and left the nostalgia atmosphere.
You can relax body in a hot bath and retro feels as if you are time warp to Showa era.
There are also foot spas in the town. You can interact with locals here. This is good place for long vacation as well.
Misasa Onsen famous open-air bath. Kawara Bath.
Open-air bath is next to Mitoku river and open for public.
Although it is open view from the bridge, lots of locals and tourists come for the spa at night. The foot bath is set next to the open-air bath. Please enjoy foot bath watching Santoku river clear stream while your friends are enjoying open-air bath.
---