Visit spots of "health" and "healing"
Tourism and business is very useful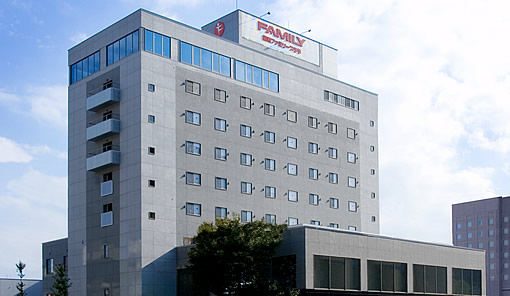 So everyone is healthy and can live with big smile!.
International family Plaza "health" and "healing" theme, dining, event Hall, meeting rooms, etc. with multi-purpose building.
As a stopover point for tourism and business, widely available.
1F

Enya kitchen, café & bar phone: 0859-38-0655
Peas and original blend of 5 shells, such as rice, delicious healthy, casual Japanese dining table.
Cafe image of Japanese day is (300 ~), night, more than 100 liquor (280 ~) with please feel free to enjoy
The soups.

Italian "pencil-Mamma" phone 0859-32-6560
Pizzas baked in a 400 ° oven is chewy, crispy texture is exquisite outside.
Boiled pasta also received an order from the noodle of pasta you are familiar with exceptional taste.
Not regardz multilateral character. Is stuck to the dishes thoroughly authentic, feel free to enjoy Italian
Prices become affordable, like for.

2f

Swedish care Axelsson Yonago school (&Salon School) Phone: 0859-37-5152

New healing, a healing sensory experience and learn. Axelsson Swedish care United States
Child school, and the "School as a school" to Shop as a Salon business.

9F

Gen. banquet & wedding scrunchie phone 0859-30-2423
Wedding ceremonies, receptions and festive party & dinner, farewell, forget new year's Party, reunion, party, etc.
Various anniversaries and events please.

2f

Family Hall phone: 0859-37-5112
Multipurpose Hall boasts a 400 m² in size.
Up to 200 people for serving held meetings and lectures.

2 / 3 F

Meeting rooms phone 0859-37-5112
"On the second floor meeting room", Inamori Hall, Conference Room A Room B
Meetings, seminar, lecture, exhibitions, company presentations and interview and test venues, etc.
We have four widely available venue.

5-7 F

Telephone offices and tenant 0859-37-5112
5.9 square ~13.2 square meters (20 m²-43 square meters) of offices and tenant to.
Location
Tottori Prefecture Yonago city, Kamo-Cho 2-Chome 180 Street
Phone
0859-37-5112
Parking
Car 50 cars (free of charge)
Access
From JR Yonago station walking 7 minutes
Approximately 20 minutes by car from Yonago Airport.
HP
International family Plaza