Birth place of name Yonago from this location.
The oldest shrine in Japan.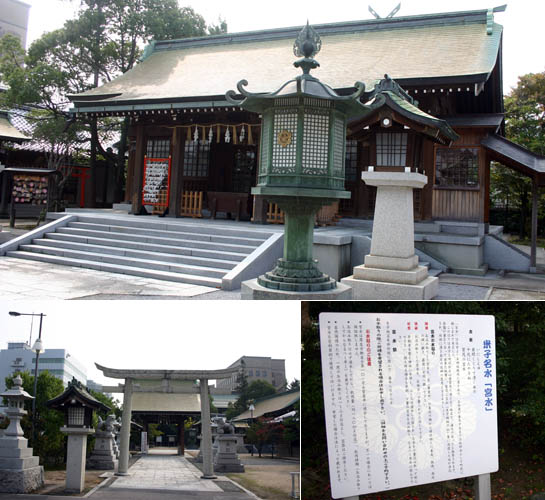 The shrine was built and carefully protected and refurbished by castellans. It is the oldest shrine in Yonago that people devoured as gurdian god of Yonago.
Time of the Warring States, childless old man, Ohjiro Noda, was praying at the shrine here in awe, he was blessed with a newborn at his age of eighty eight. Thereafter, soon the story became popular and some theories say that Yonago was named in honor of eighty-eight.
Although the shrine has been honored as Kamo kotai myojin, the shrine reformation in 1868 changed its name to Kamo shrine, and then it enshrined Inarijinja Tenmangu in 1961. After that, it renamed to Kamonojinja Tenmangu.
Also, the corner of grounds of the shrine has one of the three best spring water in Yonago, called "Miyamizu". The Shinto ritual "taking water" is held. More and more prayers are visiting here since people are welcome to take the water.
「Yonago」folktale about the origin of its name
| | |
| --- | --- |
| Location | 2-212 Kamocho Yonago, Tottori |
| Phone | 0859-22-5780 |
| Parking | Yes |
| Access | 15min. By walking distance toward Minatoyama Park from JR Yonago st. |
| Web | Kamo tenmangu shrine |