Them is "Friendship"
Physical contact with animals, they make you smile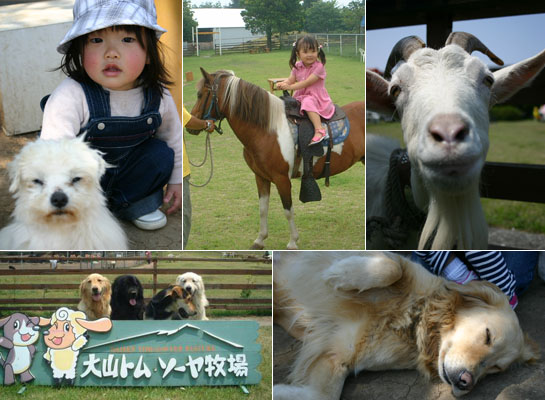 In the huge ranch, you will meet free-range animals.
Sheep, goat, rabbits, and more… total of 160 animals in 14 different kinds are living here at Daisen Wonderland.
They are all friendly. You can physically contact with them. Those animals heal you.
Also, in the Tom Sawyer ranch official website, dogs in the ranch are introduced.
By remembering names and their specialty will give you double the impression when you meet. When you find your new friend, please call their name gently.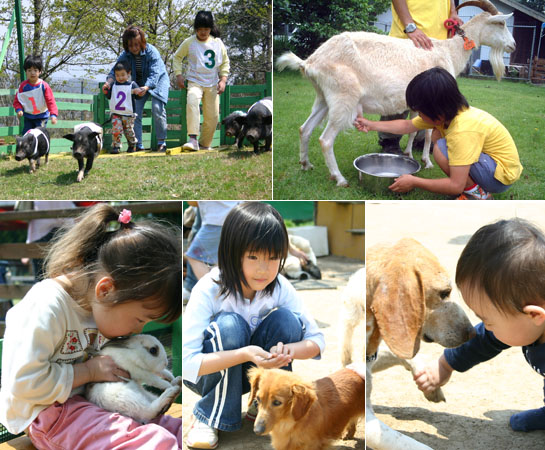 The main character is cute animals.
Lots of events! Nature experiences are ready for you.
In addition, in the ranch, you can participate in some unique event such as the mini-piggy race, pump goat milk, pony back riding.
From the end of June until mid-August, Japanese rhinoceros beetle house opens. Children, who love insects, do not miss this chance!
Feel like Tom Sawyer. With natural field, adventures will start!

Also, back of the ranch, space with overlooking Daisen, there is an athletic space which was imaged of a castle of Tom Sawyer and Huckleberry.
Children will love the place. Please have the fun time!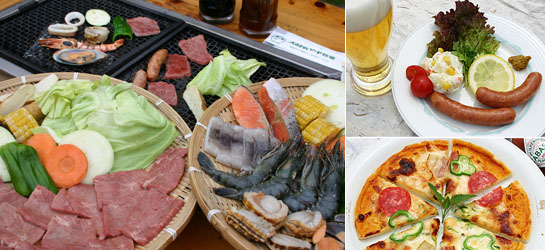 Face To Face after playing with animals,
Enjoy barbecue at a mountain plateau
After enjoying the physical contact with animals, you are all hungry.
The restaurant in the facility will serve you a barbecue (1575yen per person). The carefully selected beef, pork, and lamb, all cooked with charcoal fire.
Outdoor space is available to enjoy those delicious meals.
Location
622-2 Okanari Yonago, Tottori
Phone
0859-27-4707
Open
9:00AM to 18:00PM (Change seasonally)
Admission
3 year old to elementary school 700 yen
Middle school and up 800 yen
Group more than 30, 100 yen discount per person
Parking
Yes
Access
20 min. by car from JR Yonago Station min. walk by walk from Okanari bus stop. Take Diasenji line from Yonago Station 3min. by car from Yonago Expressway Yonago I.C
Web
Tom Sawyer Ranch Daisen