30,000ton per day, the most abundant water supply.
Water nurtures various life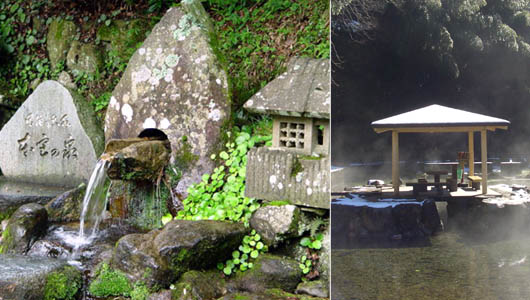 "Hongu no mizu" is cool even in midsummer. The famous water produces 30,000 ton daily.
It is very famous that tropical plant Neocheiropteris inhabits only here in western province. You can witness the rich natural springs nurture.
Due to the good reputation like an abundance of water, pure and pleasant taste, many people come to lave water. Beverage company adopted the water as raw material for manufacturing beverages.
Hongu fountain has branch?
Here is also the famous Daisen water.

Actually, do you know this "Fountain of Hongu", is also coming gushing at "Yodoe Donguri Mura (Yodoe acorn Village" which is 100m away from the headsprings.
People often bring water home in plastic tank.
保存