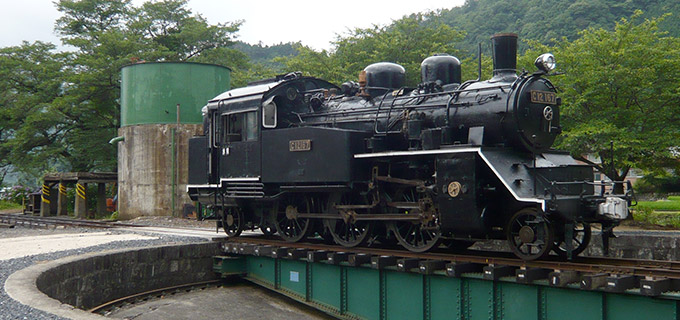 日本で初めて若桜鉄道若桜線の古い施設が国の登録有形文化財に登録されました。
If you like train, visit Wakasa Station in Wakasa Railways once.
Manual turntable still remains in this station.
The turntables have been well maintained and keep running.
This equipment was elected by the national registered tangible cultural property in 2008.
This has become a hot place among the tourist attractions in Tottori.
You are able to buy a ticket into the entrance of the train.
You can also observe a cab interior, adults rail fans and children are visiting.
In summer, sometimes the resurrection of SLIs operated.